Romantic open air dinner
Let love spread all over you with starry dinner date in Jaipur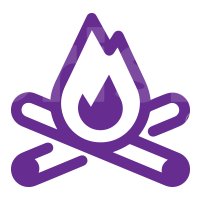 Heater/Sigri Available
Inclusions
Welcome drinks for two

5 course lunch/ dinner - salad, soups, 2 starters, 2 veg,1 dal, rice, raita, unlimited breads, dessert - ice cream

Decorated table with candles and rose petals on the rooftop area

Cuisine - North Indian
About The Experience
Pamper your partner and yourself with a beautiful, mesmerizing, spellbinding, romantic 3 course dinner on a beautifully decorated exclusive table, so that you can spend some special time with your beloved one.
Planning a date here at this beautiful ambience located at subhash nagar road, you will be offered a very soothing and relaxing environment with the mesmerizing dinner setup at the rooftop with flower petal and candle decorated chair table. And this is not enough, to make it more romantic and memorable, we provide you the most delicious three course meal ever. We have a welcome surprise mocktails for you and your partner, continuing with your 3 course meal. Apart from that, if in case the weather isn't in the favor then you definitely don't have to get worried because an alternative is right here. The convenient arrangement is made indoor, where you are served with the facility of AC restaurant and also the entire area is done up with light rose petals and candles. To make the things really rock you can ask for customizations like a guitarist or a .flower bouquet or a cake depending upon your preferences.
Need To Know
In case of rain, the experience can be shifted indoors with no refund or cancellation with 50% charges/refund.

Parking available at the venue

Food lwill not be packed or allowed in take away

Dinner time is 8 to 11 pm, if a guest will come after 9:30 pm, hotel reserves the right to disallow the guest.

Lunch time is 12:30 to 3 pm. If a guest will come after 2 pm the hotel reserves the right to disallow the guest.

It is mandatory for a guest to contact hotel 12 hours before booking and specify their food choice our of available menu.
Location
A- 40, Subhash Nagar Road, Near Peetal Factory, Jaipur, Rajasthan 302016
Cancellation Policy
More than 24 hours before experience: Cancellation with 90% Refund
Less than 24 hours before experience: Cancellation case to case basis
No Cancellation is possible for experiences booked for 13th and 14th February as these are Valentine's Special Packages.
Why CherishX ?
Trusted Platform

- More than 10,000 celebrations every month

Professional Team

- Follows all Safety Measures & Sanitisation Requirements

Complete Confidence

- Browse all Verified Reviews and Original Photographs

100% Refund

- In case of non-availability, a complete refund of total amount is initiated
Helped 5+ Million Customers Cherish Their Special Occasions
5+ Million
Happy Customers over 6 years
4.4/5 Rating
from 900+ reviews on Google
In the Media
Featured by the best
Top Brands
Partnered with top brands